Archive for October, 2010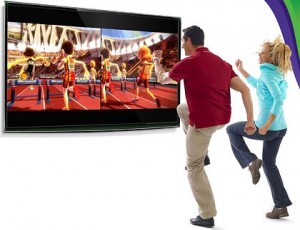 Project Natal has finally come to fruition, producing the Kinect for XBOX.  It's been a tough long anxious wait, but its well worth it!
This beats the EyeToy, or the PlayStation Eye, PlayStation Move, DreamEye, or Nintendo Wii Remote gaming, the Kinect is real realtime full body motion capture! Free yourself and game in full 3D/6D freemotion!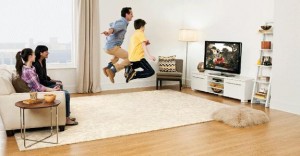 KINECT PRICING?
You can buy a KINECT Sensor with the Kinect Adventures, games… for about $299, BUT it might be a better deal getting a better deal to just buy a new XBOX (250GB) with KINECT included for $399. So basically the KINECT is about $300 and the XBOX comes out at just $100 if you buy it bundled with a KINECT. Actually, it seems you can get just the KINECT if you look hard for just about $200 or $250 but it seems you can get a Xbox 4GB S (Slim) with Kinect for only $299 because it doesn't come with a hard drive but only 4GB of flash memory but you can also expand with your own USB flash drive and install games or media to that.
BUY one now! Orders can usually ship out as early as November 4th…

The PlayStation EyeToy is no Toy anymore, the PS3 version Playstation Eye has an SDK for developers to build on…
Filed under Kinect_Released
Tags: Eye sdk, EyeToy, Kinect, kinect sdk, natal, natal project, Playstation Eye, playstation eye sdk, playstation sdk, PS3 Eye, PS3 Eye SDK
You are currently browsing the Kinect's Games blog archives for October, 2010.
Categories

Archives

Tags